Consider a Carrier heat pump today and say goodbye to sky-high oil bills tomorrow!
A heat pump is like a central air conditioner that can provide efficient heating to your home. If you are considering installing central air conditioning, serious thought should be given to upgrading to a heat pump. All of the infrastructure that is needed is already being installed, ductwork, wiring, and machinery. And a heat pump can provide heating to your house more cost-effectively than most heating systems.
All structures have a balance point, which is the point where the heat pump can no longer heat the home. At that time the heat pump is shut off and the main heating system is energized. The heat pump system can also act as an excellent backup heating system.
With the flick of a switch, you can end the emergency service call in the middle of the night. During these trying times of inflated energy costs and an ever-changing energy market, a heat pump can help flatten those volatile heating costs. In addition, most local utilities also provide one-time rebates for upgrading to a heat pump.
The heat pump contains a reversing valve. This device reverses the flow of refrigerant and makes the central air conditioner into a heat pump gathering heat from the outdoors at a very efficient rate and bringing it indoors for heating use. This technology is the prime difference between central air conditioning and a heat pump.
In years past, central air conditioning was the only choice. At Carrier, many years of development have come to fruition in the Infinity with Greenspeed Technology heat pump. By reversing the flow of the refrigerant, the heat pump can gather heat from outdoors and distribute this heat indoors much more efficiently than ever before. At medium outdoor temperatures, this device can save you a lot of money in heating costs.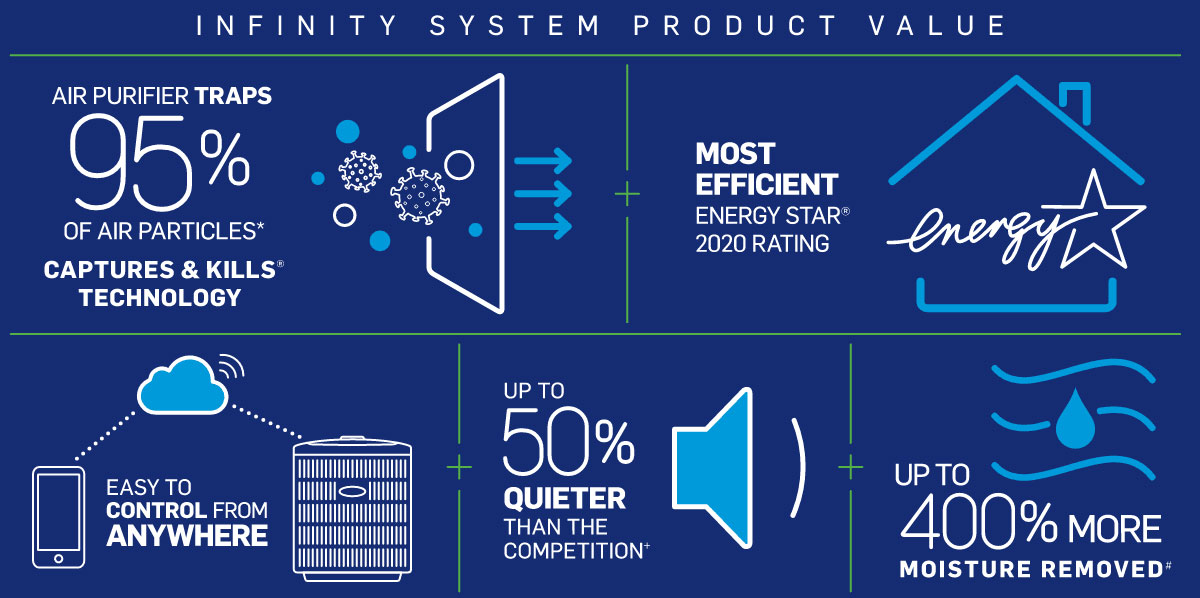 A smart thermostat can operate the heat pump in combination with your current heating system. This will complement the operation of both systems, creating greater comfort and increased energy savings.
Running the indoor unit in a heat pump system will allow for greater indoor air quality in those mid-range temperatures. Take advantage of the filtration system incorporated in the duct system installed with the system.
Many local utilities offer incentives for new installations of energy-efficient heat pumps. These incentives can come in the form of one-time rebates or low-interest financing.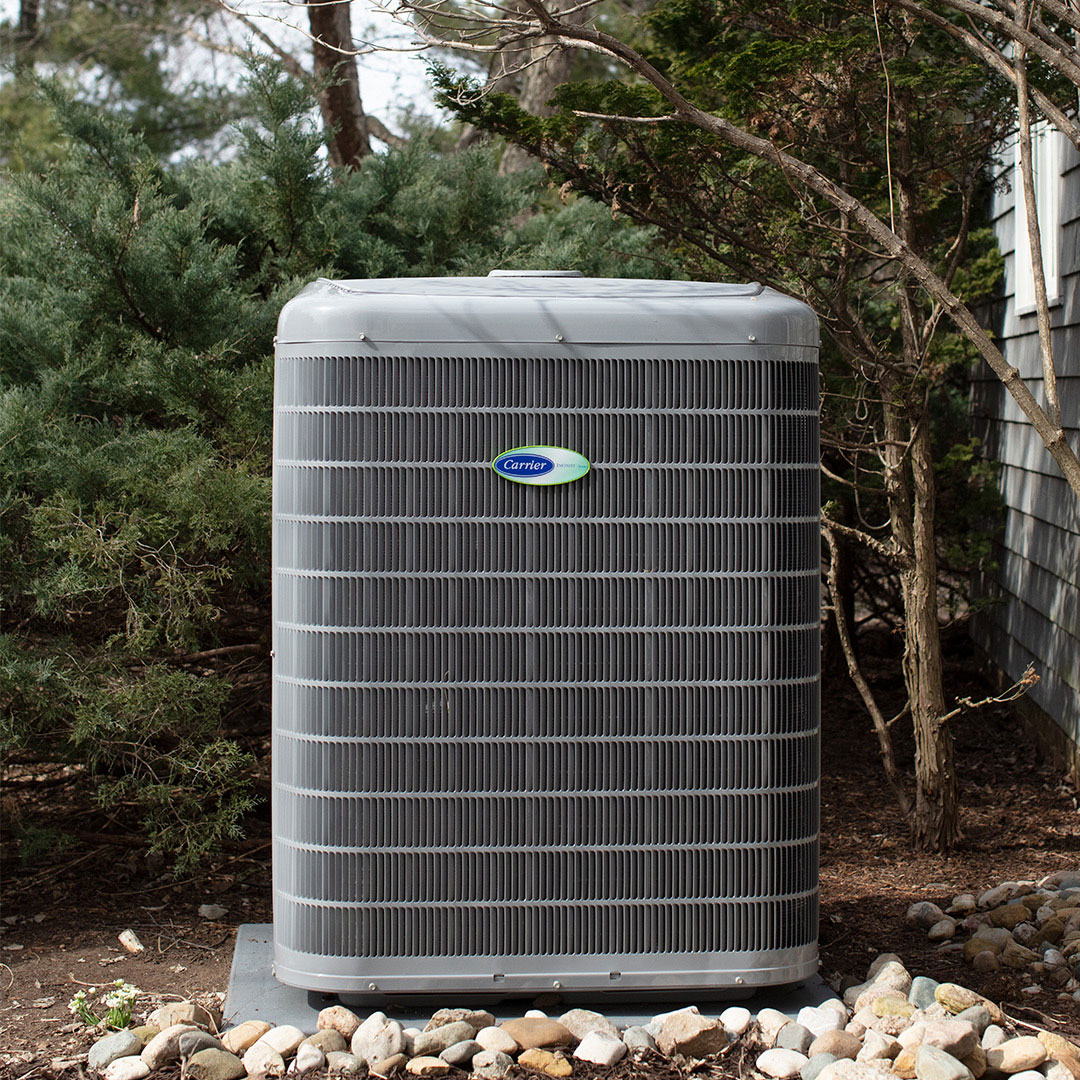 The Infinity 24 heat pump with Greenspeed intelligence is one of the most energy-efficient units available.
With up to 24 SEER for maximum energy savings, it also provides quiet performance and premium comfort features.
The unique variable-speed compressor allows it to operate longer at steadier, lower capacities to meet the needs of your home.
Precise temperature control
Cooling SEER up to 24
Heating HSPF up to 13
Variable-speed compressor
Excellent humidity control (capable of removing up to 400% more moisture than standard units)
Extremely quiet operation (up to 50% quieter than nearest competitor)