In the Northeast, a working furnace is something we cannot live without. And we should know. We've been a family owned and locally operated business in Kingston, NY, for over 80 years.
We sell, service, and install oil, natural gas or propane-fueled furnaces.
Our product offering extends from the Premium line that provides top quality comfort, performance, and efficiency to Standard models that are budget-friendly and energy efficient -- something for every home.
Single-Stage or Two-Stage?
A single-stage furnace provides a basic level of home comfort whereas a two-stage furnace offers mroe control and the modulating furnace provides precise temperature control and comfort features.
What is AFUE?
Home furnaces are rated on their Annual Fuel Utilization Efficiency (AFUE) -- somewhat like MPG in a car. The higher the AFUE rating, the more energy efficient the system.
Be sure to inquire about humidity control and sound performance when looking at updating and/or replacing your heating system.
Call us today.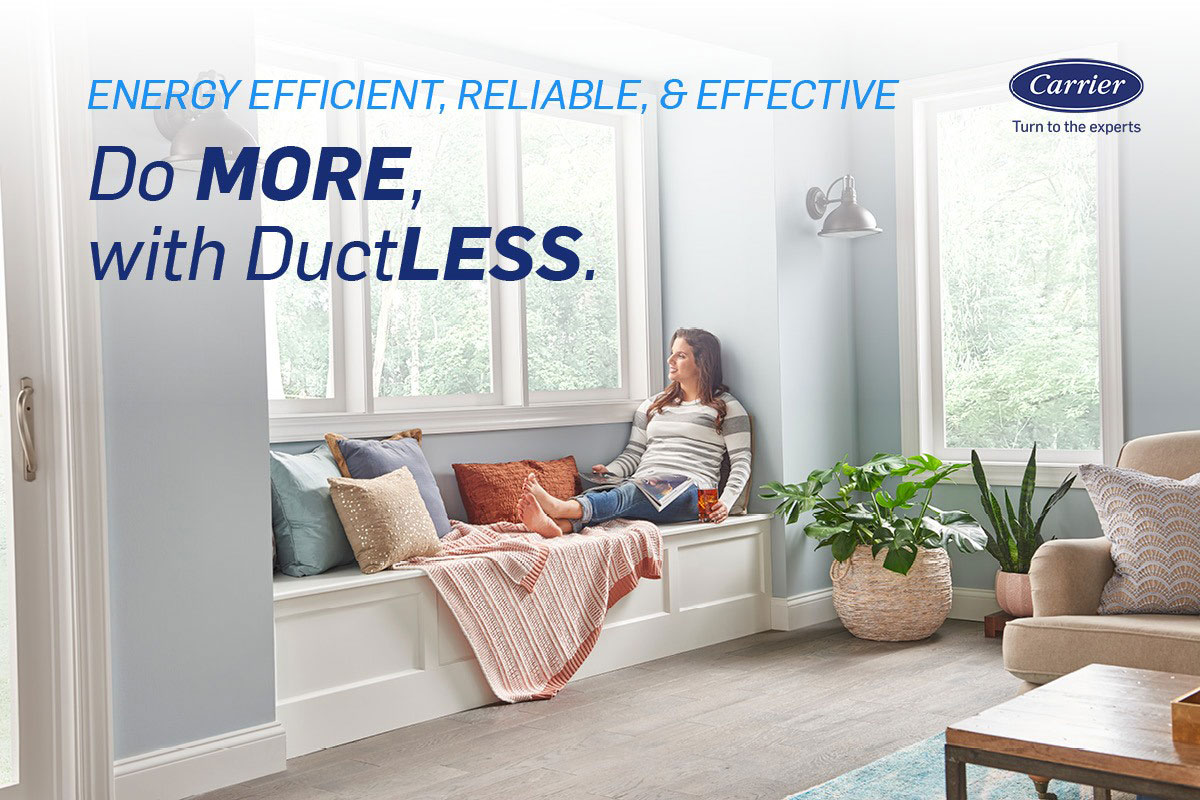 Have you considered a ductless split system? Because there are no ducts required, installation is minimal and single-zone systems can be completed within a day or two. A system with multiple heads offers the convenience and comfort of zoning.