Heating Service and Repair
Just like the maintenance of your car, your HVAC system needs annual maintenance and service. This includes safety checks to ensure everything is working properly, efficiently, and safely.
1. Keeping your system maintained:
Carbon build-up on the heat exchanger can significantly reduce the heating unit's ability to transfer the heat that you have paid for. In the case of oil heating, keeping the proper nozzle size can reduce the amount of energy consumed.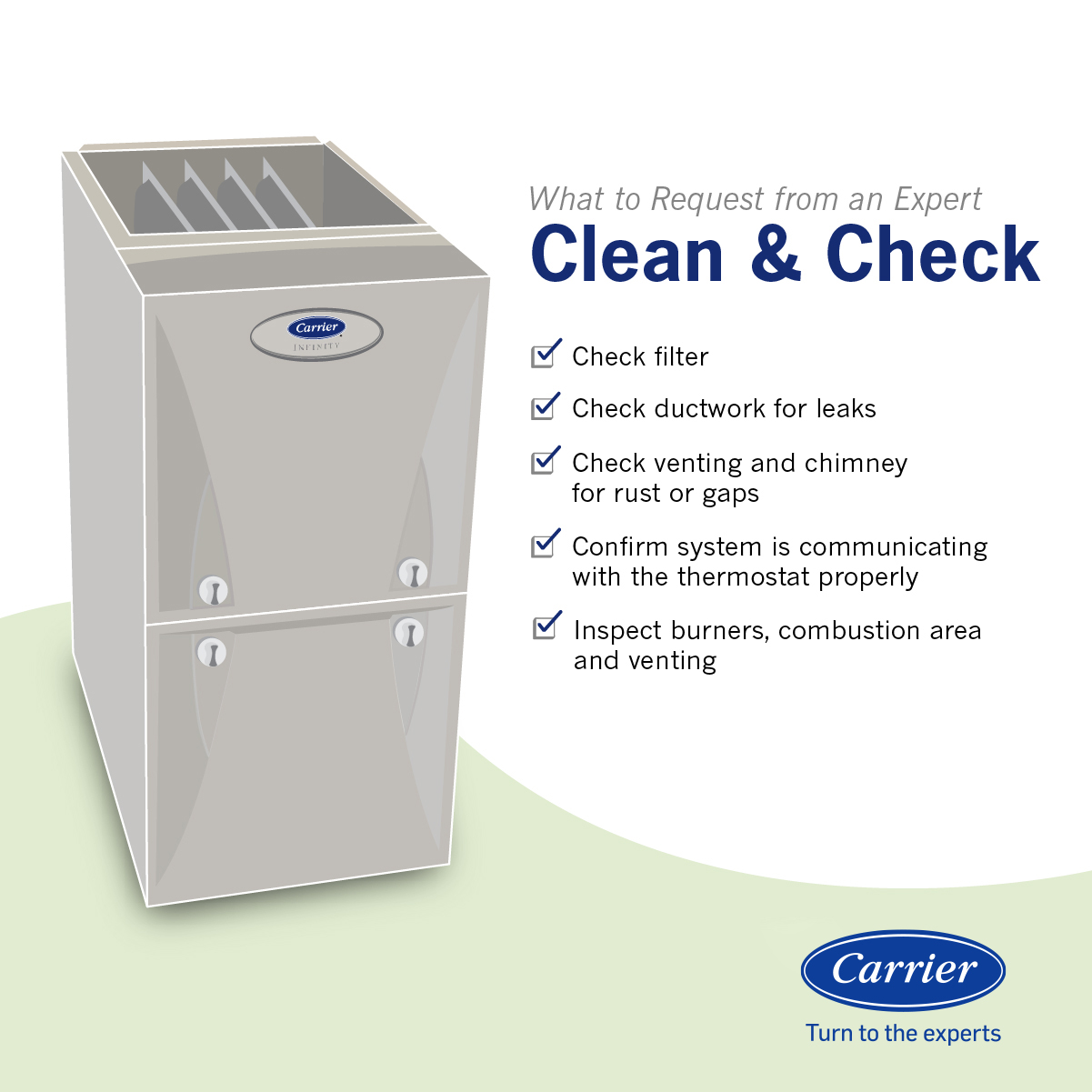 2. Replacing dirty filters:
Most filter manufacturers require monthly checking or changing of air filters located in the heating unit. These filters are very important because when they get dirty, the air flow across the filter is hampered. Restricted air flow makes the heating unit work harder and substantially reduces energy efficiency.
3. Cleaning air conditioning coils:
Many heating systems today are integrated with cooling systems. Using the same fan to distribute the cooled air may be allowing the cooling coil to be clogged with dirt and debris. This can have the same effect as mentioned above. Having the cooling system maintained annually can save 20 percent on cooling costs.
4. Using and developing a lasting relationship with an independent service contractor:
Independent service contractors will typically act in the best interest of the equipment owner. We are family owned and locally operated. Evaluation of overall system performance and maintenance are very important factors. For example, proper nozzle sizes, not the largest nozzle that the unit can accept, are a good way to save money and achieve optimum performance.
Basing service on a cost-only basis can maybe save you a little money today, but developing a long-lasting relationship with a trusted, experienced service provider can save you money in the long run. Look for a contractor that offers service agreements; these service agreements will keep your equipment running more efficiently for a longer time.