Smart Thermostats
A smart thermostat can help keep your utility budget in check whether you are home or away. You can program or adjust the settings and temperature with a connected device, including voice control with Siri and Alexa.
Smart thermostats allow you to use your HVAC system only as needed. Some automatically adjust to your schedule with precise control (some have occupancy sensors to tell when people come into or leave a room) and provide insights as to how you use and how much you are spending on cooling and heating costs.
We can show you a choice of models that will work in your home whether you choose a traditional, programmable, or smart thermostat. Contact us today.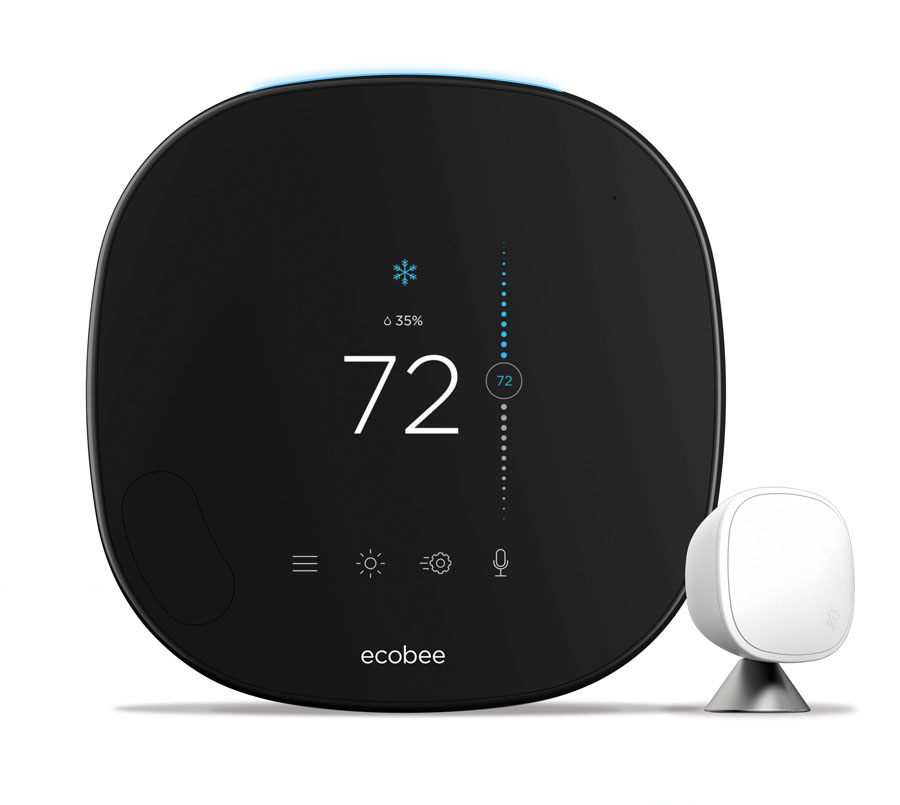 The ecobee Smart Thermostat with Voice Control works across smart home platforms with a built-in air quality monitor and an occupancy sensor.