Hybrid Heating & Cooling Systems
A hybrid heating system is a heating and cooling system that uses electricity for cooling and has the option of gas or electricity for heating.
Combining a gas furnace, an electric heat pump, and a compatible Wi-Fi-enabled smart thermostat, a hybrid heating system automatically switches between electric and gas heating to optimize the efficiency of each fuel source, helping to manage unpredictable utility costs.
Because these systems provide both heating and cooling, their efficiency is measured with three ratings;
SEER, HSPF, and AFUE are like gas mileage; the higher the rating, the more efficient the vehicle or system is. High-efficiency packaged hybrid heat dual fuel systems offer up to a 16 SEER cooling rating, up to 8.5 HSPF electric heat rating, and up to an 81% AFUE gas heating efficiency.
On top of that, the Inifity hybrid heat system has sound ratings as low as 68 decibels and enhanced comfort features for improved temperature control and more consistent comfort.
Carrier specializes in creating a customized home comfort system tailored to your needs. Packaged Hybrid Heat dual fuel systems give you the comfort of gas heat and the efficiency of a heat pump in one. If you are considering installing central air conditioning, a hybrid heating system may provide you with the results you are looking for. Contact us today for help in choosing the best system for your home.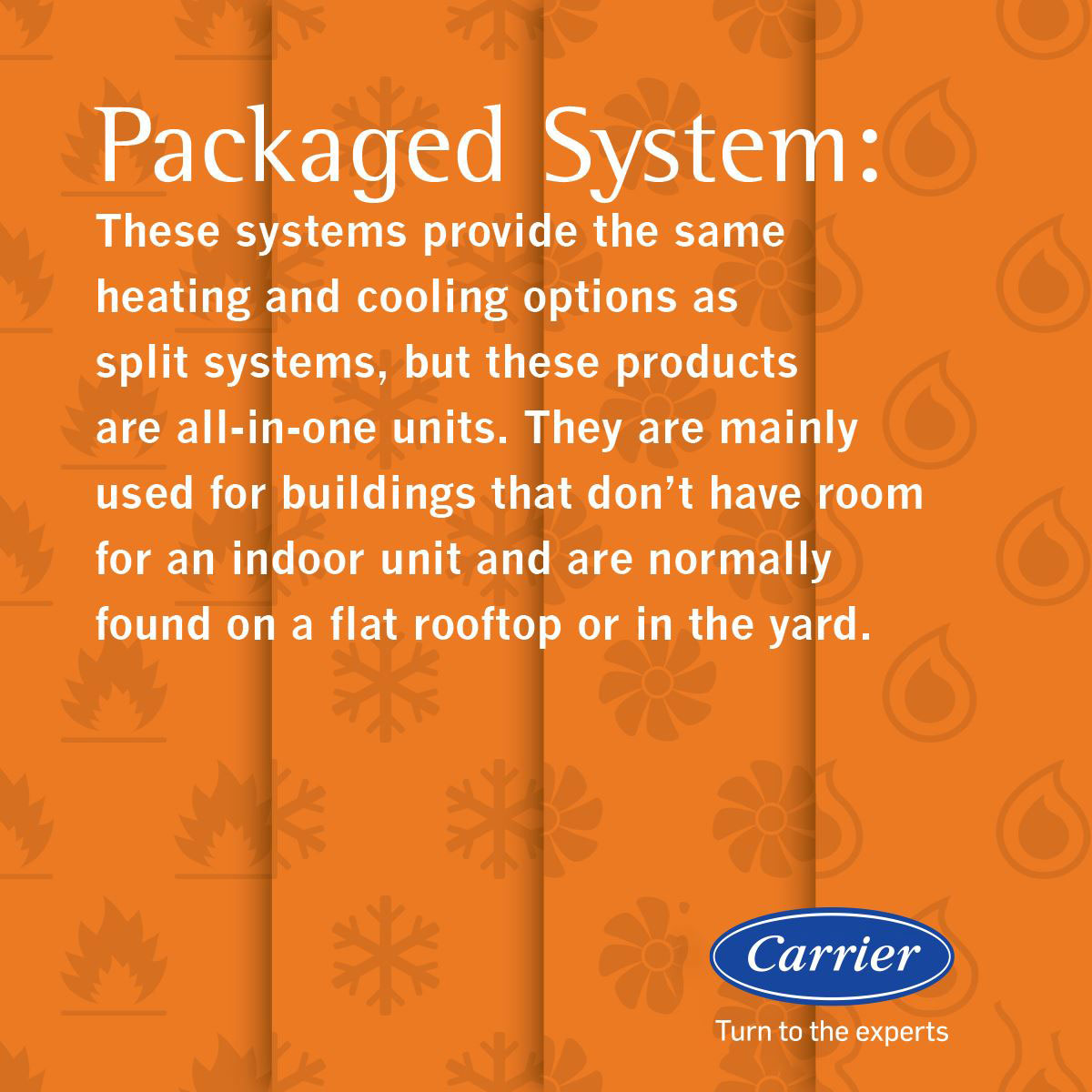 What Our Customers Say ...
"From the people who answer your phones to DeWitt and Dan, who met with me several times for questions and answers, to Kyle and Mike, who did the work, I can't begin to thank you all enough! You are honest, straightforward, and have obvious concern for pleasing the customer and making sure everything is done right. You all do an outstanding job!
★★★★★
Anne G., Kingston, NY